LEARNING ENGLISH HAS NEVER BEEN THIS FUN!
WHY LEARN ENGLISH WITH US?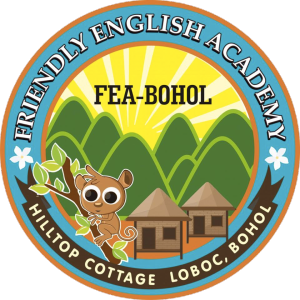 Bohol Island (Bohol Island) is the 10th largest island in the Philippines Central Visayan Islands.It has a population of about 1.14 million people and an area of 4117 square meters. The main cities are Tagbilaran (where there is an airport)Now, in the attractive resort area, the world's smallest primate habitat called Philippine eyewear / Tasha. It is safely protected as an endangered species.
It plans to touch the exotic culture ( 

1 

day 

7 

hours course)
Learn Bohol's charm and foreign cultures by going out one day a week at school exercises once a week
It is a standard course.
On a day not going out of school, it is a one-on-one lesson of 4 hours a day and 3 hours afternoon
I can learn English conversation that suits me.
| | | | |
| --- | --- | --- | --- |
| | (1) Person | (2) Person | (3) Person |
| 1w | 82700  | 80000 | 75000 |
| 2w | 104800 | 92500 | 83500 |
| 3w | 125500 | 106800 | 95000 |
Working holiday interview course
It is a lesson tailored to the needs of those who wish to go to working holiday.
From basic business conversation to interview flow etc. I can learn English.
| | | | |
| --- | --- | --- | --- |
| | (1) Person | (2) Person | (3) Person |
| 1w | 88700 | 81000 | 75500 |
| 2w | 113500 | 107700 | 96300 |
| 3w | 152800 | 128500 | 116000 |
Course English pickled course
Reading , Writing, Speaking, Listening, Grammar
TOEIC · IELTS · TOEFL · Business · Travel · JOB

We will cover areas weakly focused on according to the purpose of the individual.
| | | | |
| --- | --- | --- | --- |
| | (1) Person | (2) Person | (3) Person |
| 1w | 113000 | 86500 | 80800 |
| 2w | 155700 | 136700 | 117500 |
| 3w | 199500 | 177800 | 160700 |
Parent and child study abroad course
Parent-child 2 people 1 room (the same lesson) ¥ 225000
Parent-child 2 people 1 room (another lesson) ¥ 255000
The same lesson is a course that parents and children learn with a single teacher and have fun studying English.
It is for parents who want to check how small children, children will be able to do.
Another lesson is a course that improves learning for elementary , junior high and high school students who are scared of letting them go abroad alone, but can study alone .
Parents can also learn English with one to one lessons so that they will not lose to children.
Study abroad with your family so please inquire.
The price of each course 
includes three meals of weekday, Monday – Friday morning and late evening.
Please note 
If you would like a meal on Saturday Sunday 
let you know give me the day before to the secretariat.
Costs other than the course fee are as follows.
Enrolment fee 10000 yen
Cebu pick up cost 6000 yen
Textbook fee 1000 pesos
SSP 6500 Peso 
Overseas remittance charge 2000 yen
Water utility cost / 700 pesos per week
NOTE: WE ARE CURRENTLY USING JAPANESE (YEN) CURRENCY FOR PAYMENT FOR NOW
WHAT IS FRIENDLY-ENGLISH?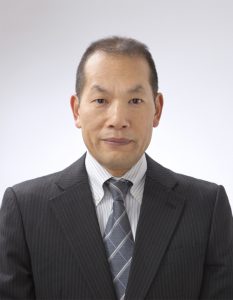 It is Seiichi Ikeda of the president.
Friendly English from my short-term study abroad experience,
I wish I had studied abroad like this!
I packed it.
Since we rent a hotel cottage, we walk all the way to the classroom even if we say the hotel all day, and there is a swimming pool for a change of pace.
There are many schools not going out of the building.
Our school is a hotel but outside when you step out of the room.
The freshness of the air, minus ion emanating from the green. You can refresh by classroom arrival.
Please enjoy English conversation in nature.
A small follow-up which can be done because it is a small group system. I know because I experienced it
"I wish I had this"
Let's make ourself reform together at our school by all means!
Application The
application is completed by payment of the program fee.
※ Agent introduction fee, overseas remittance fee, enrollment fee not received.
Passport Preparation
For those who are traveling abroad for the first time, those with passport expiration date, please apply for passport acquisition.
※ Passport requires the number of days to stay + 6 months remaining period. Please be sure to check even if there is a valid period.
[Things necessary for issuing passport (in case of yourself's application)]
• Two photos of size for passport
• One copy of family register or extract 1
) Documents for identity verification (driver's license, insurance card, etc.)
• In the case of switch issuance, valid passport
Reservation of airline tickets
Please be prepared by yourself.
When ticket arrangement is completed, please tell us the airline / flight number / departure arrival date / time.
Of course it is okay to transfer E ticket data.
We will arrange pick up for local English school at our company.
* When arranging, be sure to prepare a ticket "Round trip" or "Exit to third country" ticket.
If there is no air ticket leaving the Philippines (excluding those with special visa) entry will be denied.
※ Please reserve such that the English name of passport and the English name of air ticket match.
Joining overseas travel insurance Joining
foreign travel insurance is "essential" at local schools in preparation for accidents, illness / injury, loss of personal belongings during the period of study abroad. Please be sure to join us.
Although it is also possible to use the incidental insurance of the credit card, it is recommended to join separately because there are cases that can not be covered by incidental insurance and various restrictions.
For overseas travel and overseas study abroad insurance, we can also introduce our partners, so please contact us.
Preparation for study abroad
Currency Exchange Although
exchange is also possible at departure airports and local airports in Japan, there are also cases where exchange is impossible due to arrival time or unforeseen circumstances.
When traveling for the first time, we recommend that you change about 5,000 yen in Japan beforehand (we can exchange money at our school).
Copy of
passport and ticket Please prepare for passport, flight ticket, etc. in case of lost, please keep a copy and keep it in a separate bag etc etc.
* If you lose it, you can use it as proof material. If you can send it to our school by email, we will keep it. This one is safe.
Check the airport immigration procedure and reconfirm the latest information
If you have any questions or concerns, please contact the person in charge by phone or e-mail.
Double checking of personal luggage
Please check the list delivered during pre-departure counseling and check the items you bring again.
If you are uneasy, we recommend a contract with Pocket Wi-Fi. Please also check overseas roaming service etc. of your mobile phone.
Please arrive at the airport about two hours before leaving departure and carry out departure procedures.
Although you can exchange money at the site, we recommend that you change currency in Japan by about 10,000 yen in advance.
Arrival at the local airport → Dormitory (school arrival)
After arriving at the airport, please complete the immigration procedure and head towards the meeting place that we took you at the airport pick up guide. The local school staff will meet you at the airport.
Upon arrival at each school, the local school staff will guide you on the entrance procedure.
OUR AMAZING LEARNING ENVIRONMENT
● School Location
0046 Graham Ave. Tagbilaran City, Bohol, Philippines